60 Cool Bed Ideas for Your New Home
When it comes to houses, most people focus on spacious kitchens and vibrant living rooms. However, they usually spend less time tinkering with their bedroom design.
This is wrong on many levels. Why?
Because you got to remember the most important thing. You'll start and end most of your days in your bedroom.
In fact, we spend around 3,000 hours every year sleeping. So why not make the best out of those mornings and evenings?
This article will look at some cool beds that may be perfect additions to your chic bedroom.
Cool Beds for Modern Homes
The modern home requires modern furniture, there are no two ways about it. Try placing a cumbersome, vintage bed in a minimalistic room and see what it looks like.
However, modern furniture design doesn't stand in one place. It's constantly shifting and new ideas are emerging.
Let's see some of the coolest beds that can easily become a focal point of your modern bedroom.
#1 – Rockin' Bed
This bed has been doing the rounds all over the internet lately. You'll feel like a baby again with this bed rocking you back and forth.
#2 – Levitating Bed
If you're looking to add a futuristic appeal to your home, you'll love this bed. It looks like something out of the spaceships from popular sci-fi flicks.
#3 – Aqua Bed (By Pressoto)
The raft-shaped bed provides the utmost comfort and graces your interior with state-of-the-art aesthetics.
#4 – Tranquility Pod
Have you ever imagined how it would look like to sleep on a cloud? Well, this may be your chance to find out. This cozy pod will soothe your mind with soft neon lightning and it can even massage you.
#5 – Hanging Bed
Hanging beds are increasingly popular. Especially among those who want to conserve every bit of their space. This design is for those who spend most of their day in the same room where they sleep.
#6 – Folding Bed (By BedUp)
Similar to a hanging bed, albeit with a different system. This is another bed that utilizes space and turns your living room into a bedroom and another way round.
#7 – Oval-Shaped Canopy Bed
This is another bed that easily falls into the sci-fi category. However, it's genuine and it blends quite well with the most contemporary interior.
#8 – The Scoop (By Saba Italia)
Comfortable, convenient, and detachable. The Scoop can quickly turn from a circular, plush bed into two sofas for welcoming four to six people.
Cool Beds for Couples
The bed plays a vital role for couples that are living together.
Both of you need a large and comfortable bed for many reasons. You don't want to sleep in an unpleasant position because your side of the bed isn't spacious enough.
On the other hand, the bed is where you share the most intimate moments, too. A proper bed will always enhance an already beautiful experience.
So, let's look at some fantastic beds that fit this category.
#1 – Platform Bed
Upholstered platforms are the new trend. These orient-inspired beds provide comfort, trend, but on top of everything – a blistering elegance.
#2 – Semi-Circular Bed
The bed is similar to the rocking bed from earlier in this article. However, it has a lot more space. Couples that enjoy spicing up their intimate time will enjoy it even more!
#3 – Round King Bed (By Oslo)
Low beds are becoming the next big thing and this design proves it. It's spacious and blends into any type of interior. Also, there's no need for a cupboard – there's a lot of extra space on the side.
#4 – Sleepy Bed (By Tonin Casa)
Sleepy bed's contemporary look isn't the only upside of this bed. The frame is made entirely of organic corn fabric. Therefore, it lacks all those rough and hard edges you usually bump your head on!
#5 – Smart Canopy Bed (By HiCan)
They call it "Never Leave Your Bed – Bed" and the name lives up to the hype. It's extraordinarily futuristic and feature-rich, including a built-in Xbox.
#6 – Forbidden Kiss Bed (By Koket)
This black bed is a brilliant combination of contemporary and aristocratic style. It features a seductive look, perfect for any couple that likes to reignite the spark in their relationship from time to time.
#7 – Storage Bed (By SILK)
A rustic-looking platform bed with a pair of drawers below. It also has built-in cupboards on both sides.
#8 – Natural Wood Canopy Platform Bed
This simple but effective wooden canopy design enables the bed to fit into any bedroom theme. The curtains add coziness and mystery.
Cool Beds for Kids
The youngest among us usually appreciate cool beds the most. That's why you'll find the most exciting and goofy designs in the children's bed section.
Here are our top choices.
#1 – The Racecar Bed
Most young boys start playing with cars at a very young age. But having a racecar bed is an entirely different story.
#2 – Playhouse Loft Bed (By Ana White)
An exquisite addition to a room of any young princess. It provides a beautiful playing spot and a sleeping spot at the same time.
#3 – Firetruck Bed (By Ana White)
Another breathtaking creation from the same designer. However, this time the boys can have a well-deserved rest after completing an exhausting resting mission.
#4 – Wave Bunk Bed
This bed kills two birds with one stone. It conserves valuable space and the shape of the design will leave your children awestruck.
#5 – Starlight Bed
Sleeping under bright starlight is one of the most fulfilling things. With this bed, you can gift a similar experience to your child every night.
#6 – Bed with Slide
Imagine if your childhood looked like this – you wake up and you immediately slide down on your bedroom floor. Amazing, right? Well, these slide beds are becoming fashionable and affordable, too.
#7 – "Lights" Bed
A great bed that's actually DIY. The base is an IKEA bed, with added curtains and lights. It's a lovely design that can inspire you to create something similar.
#8 – Pirate Ship Bunk Bed
All aboard the deck! It's time to venture into unpredictable waters. This design is excellent for many reasons. Not only does it save space, but it's a beautiful playground at the same time!
Cool Beds for Teens
Teens don't think much about sleep. They're full of energy and like to stay up late.
On top of that, they like to "hang" with their friends. Therefore, they could use beds that are both comfortable and multifunctional.
Here are some examples.
#1 – Urban High Sleeper
You could say that this bed is somewhat of a teenage dream. As soon as they wake up, they can go down and play their favorite game or stream.
#2 – The Study Bed
If your teenage child complains about the lack of space, you could redesign the room in a fashion similar to this bed. Switch between study and bed in seconds without losing any room for other essentials.
#3 – The Bird Nest
It's not necessarily a sleeping bed, but it's a comfy resting spot nonetheless. Teens enjoy having unusual furniture in their rooms. This bed is a great lounging place where they can hang and socialize.
#4 – Sofa Bunk Bed
Friends coming over? No problem. Teens can turn their bunk bed into the sofa in no time, and everyone will have a place to sit.
#5 – Teen Girl's Personal Space
Who would believe that you could fit all teen girl's essentials into 20 square feet? There's enough room to study, play the computer, or install a mirror below the loft bed. There's also a considerable amount of storage space!
#6 – Gaming Bed
This bed has a built-in TV and console. Therefore, a teen can enjoy his favorite games from the most comfortable position. However, you should set some parental controls. This thing is addictive…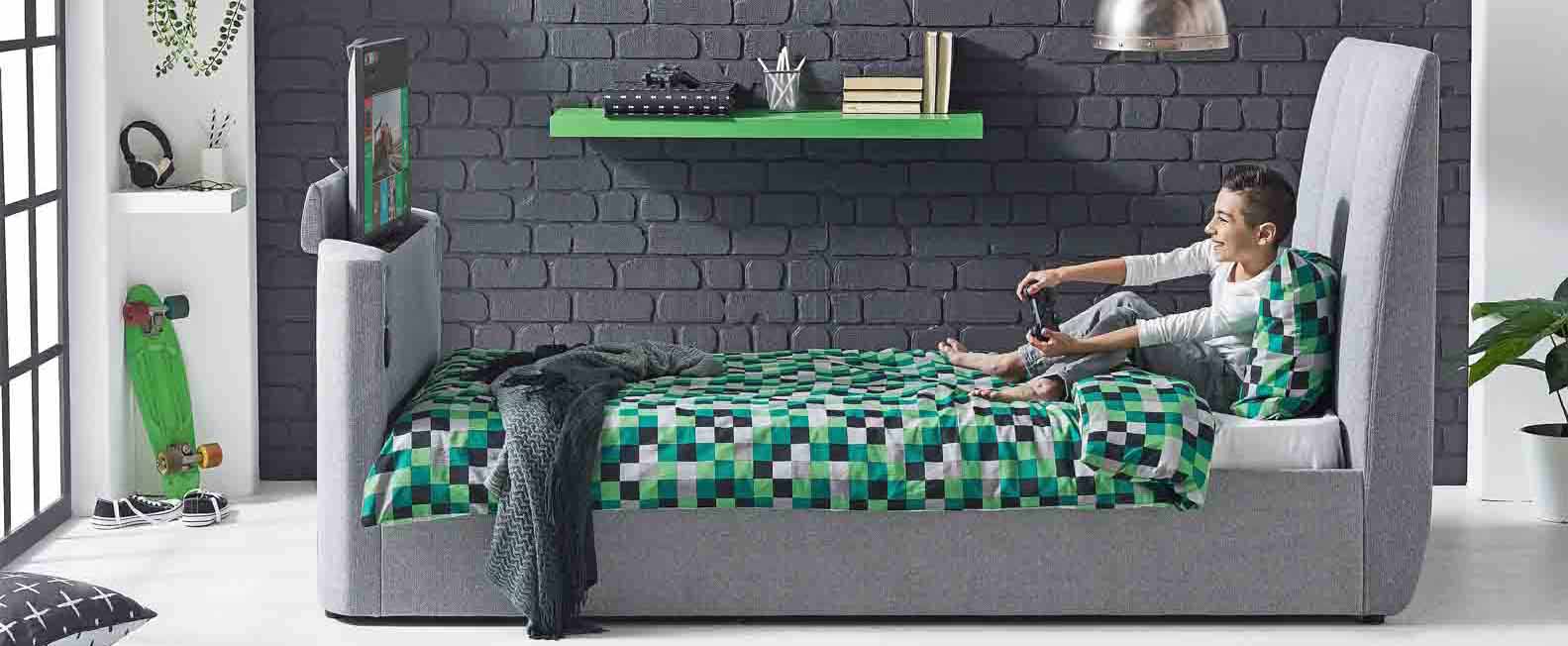 #7 – Teen Platform Bed
Modern teenager likes to be stylish and chic. They enjoy sleeping on low-profile beds that easily blend with the rest of their bedroom interior. Here's a great example of such a design.
#8 – Birdcage
Read a book, play around with a laptop, or just hang with friends in this amazing lounge bed. It's primarily meant for teens and younger generations, but they say that parents enjoy it just as much.
Cool Multifunctional Bed Ideas
Today's bed is much more than a place to rest. Your bed can be your assistant in many other ways, too. Especially for those who like to spend most of their days at home.
Here are some great examples.
#1 – The Ultimate Bed
We have to start with the monster among all beds. This colossus appeared on the Asian markets and quickly became viral. It has a massage chair, speakers, laptop table, and various other features. Once you lay on it, you'll wish you never had to leave.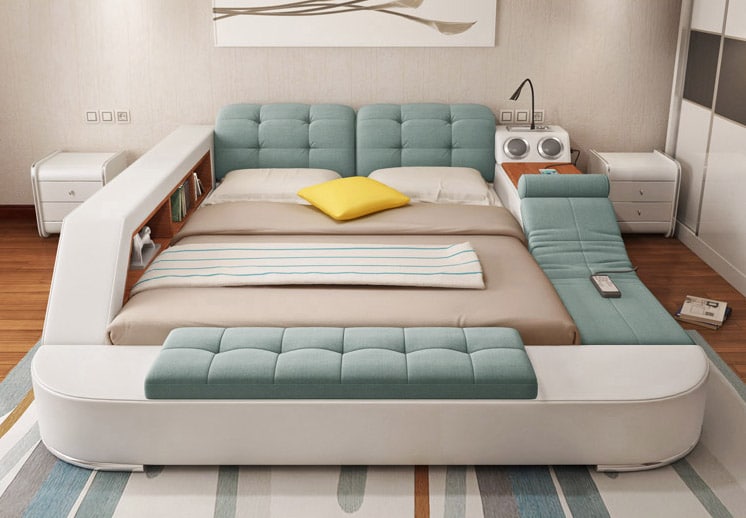 #2 – Multi-Function Bed (By EasyLiving Home)
The design of this bed will leave you speechless. The regular bed frame contains two built-in tables and a baby crib that can turn into two separate chairs. It also has two stereo speakers and an abundance of space.
#3 – The "Space Saver"
Who needs a huge wardrobe when you can have one inside your bed? Use the storage below the mattress for personal clothes and sheets, and space around it for books, shoes, and accessories.
#4 – Wall Bed
A bookshelf or a table by day, and a bed during the night. In an age where every inch of space matters, wall beds are becoming a real hit.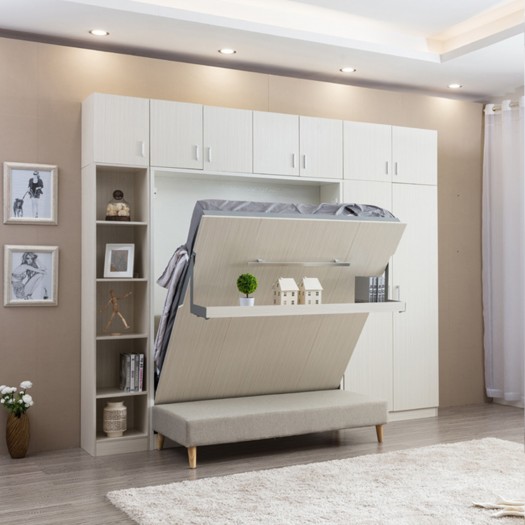 #5 – Bookshelf Bed
Every avid reader encounters the same problem: the lack of space to store their library. So instead of taking up a good chunk of your room with another bookshelf, consider incorporating it into your bed.
#6 – TV Bed
Why would you hang your TV on the wall when you can have one on your bed. This impressive bed even has a small compartment to leave your remote. Pretty cool.
#7 – Desk Bed
Everyone would like to have a short nap while they're working. Believe it or not, now it's possible to do so. All workaholics will appreciate this desk that instantly turns into a bed if needed.
#8 – IKEA Wall Bed
The frame of this bed's sole purpose is to conserve space. And it does it impeccably. If you're not sleeping, it won't take up more than 10 inches of your room.
Honorable Mentions
This section will list a bunch of designs that didn't fit in any of the above categories. Some are weird, some are chic, but they all deserve a mention.
#1 – Royal Bed (Of Burj Al Arab Hotel, UAE)
#2 – VW Camper Bed
#3 – Outdoor Hammock Bed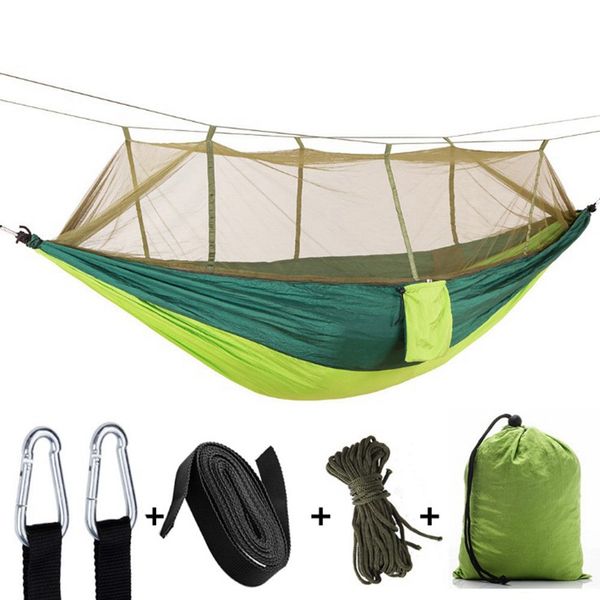 #4 – Indoor Floating Hammock
#5 – Multifunctional Furniture Bed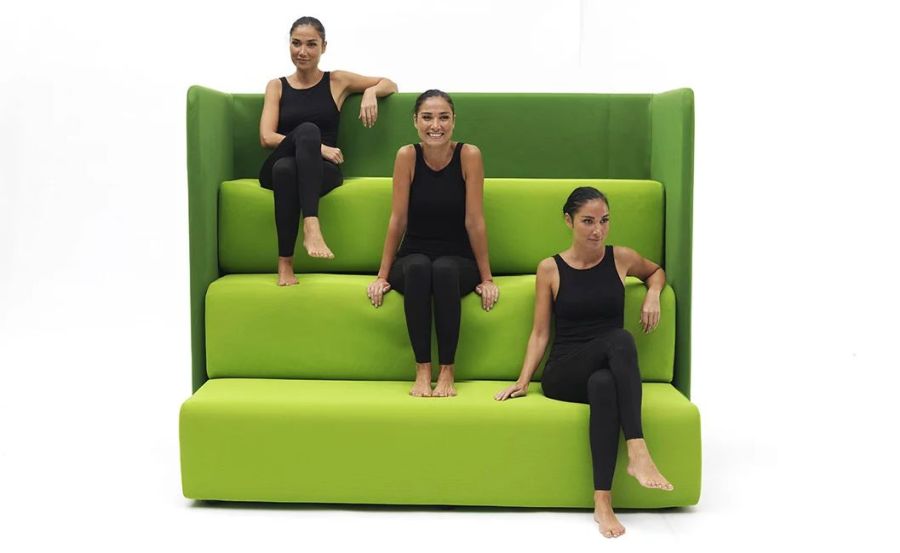 #6 – Book Bed and Frame
#7 – Swing Bed
#8 – Bookcase Tetris Bed
#9 – Projector Screen Bed
#10 – Ernesto Neto's Vertical Bed
#11 – Hanging Rope Lounger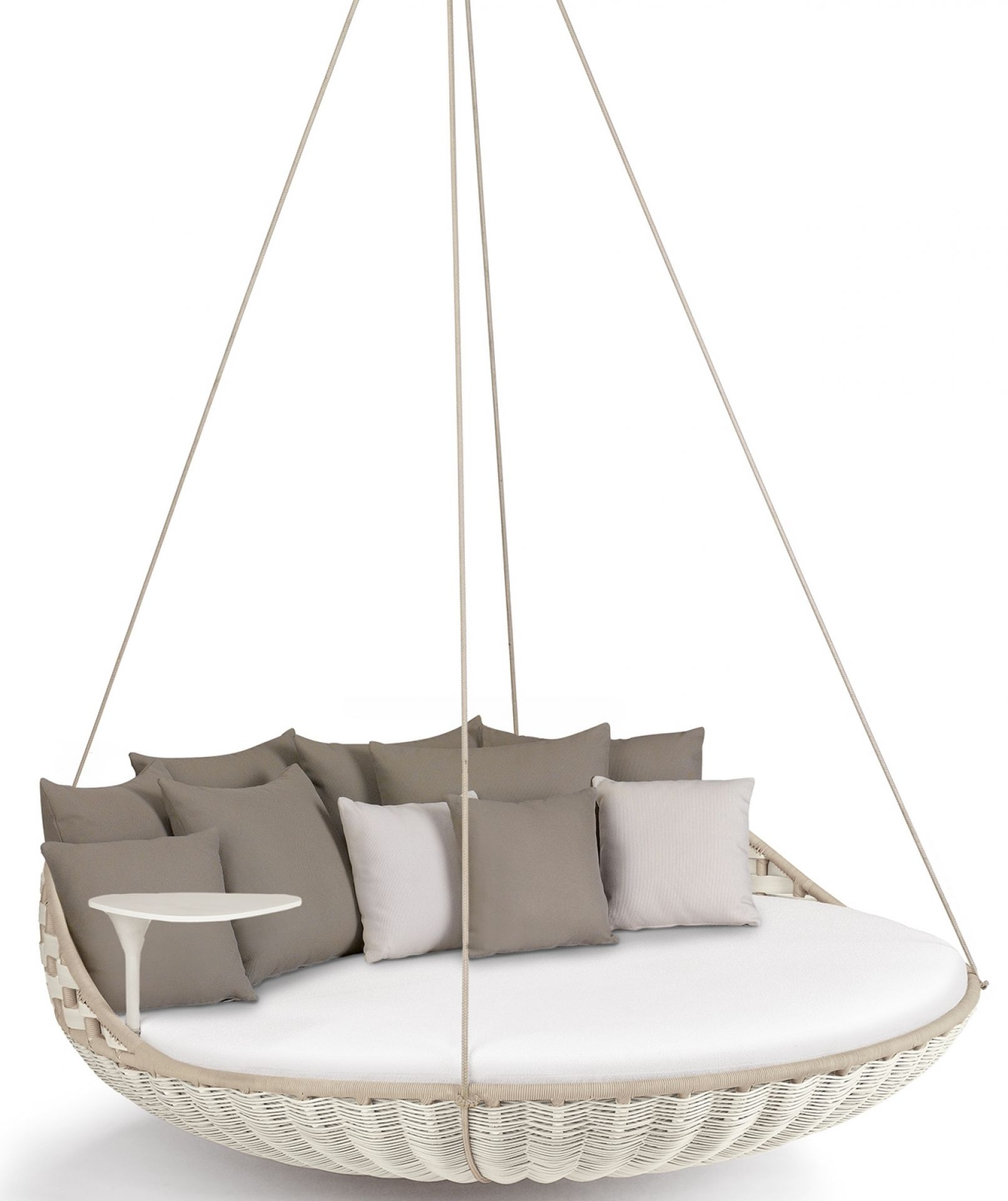 #12 – Barrel Bed
#13 – Rustic Log Bed
#14 – Trix Bed

#15 – ItBed Cardboard Bed
#16 – Twig and Branches Bed
#17 – Boat Bed
#18 – Aquarium Bed
#19 – Tall Wooden Bed
#20 – Circular Bookshelf Bed
Bedroom – A Source of Creative Energy
Everyone associates bedrooms with a different kind of design. Some people like simple and minimal, some like artsy and peculiar.
However, one thing stays the same. Your bedroom needs to be comfortable and help get your creative juices flowing.
There's no better place to come up with new ideas and plans than the cozy confines of your bedroom. It's a place where you can heal your mind.
It's where your day starts and ends.
Hopefully, designs from this list helped you to create a unique bed of your own. There are so many brilliant creations out there. Maybe one day you'll upload your own.